Biog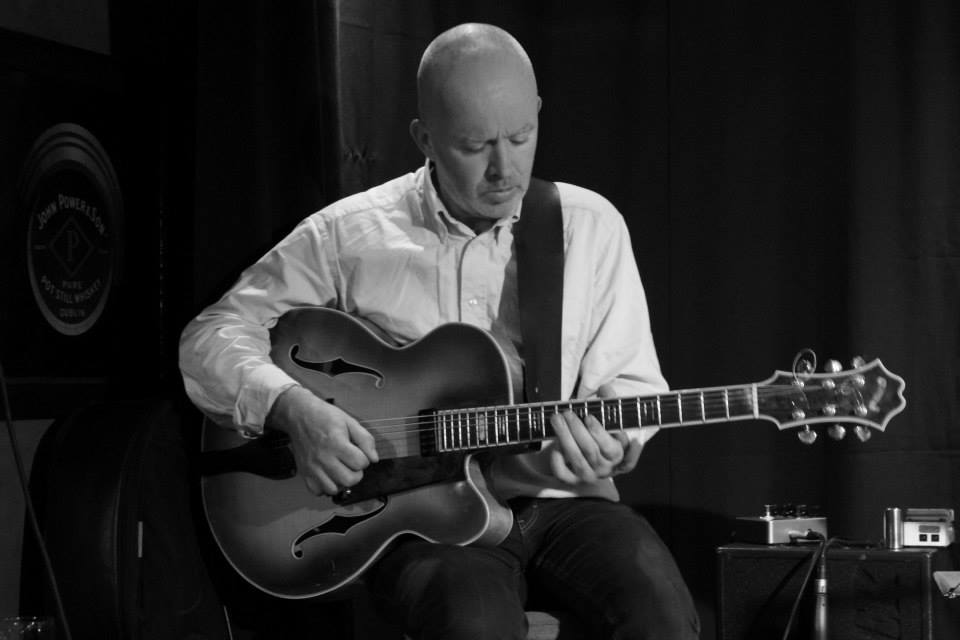 Eamonn Moran is an accomplished, creative, highly experienced, professional Guitarist. Equally comfortable on Electric or Acoustic Guitar he is proficient in many styles including Jazz, Blues, Rock & Pop, Traditional Irish Music, and Classical Music. He has worked in the U.K, France and here in Ireland with The Abbey, Gaiety, and Olympia Theatres, The RTE National Concert Orchestra, The Essential and Hothouse Big Band, Bord Gais Energy Theatre, J.J.Smyth's (Ireland's foremost jazz club), National Concert Hall and Vicar Street among others.
He has two CDs out of original material. The Eamonn Moran Trio: Sunset With Her and The Celtic Hotclub: A Meeting of Strangers. Both feature Eamonn as a Composer and an Arranger as well as a guitar player
He has many years experience as a Lead/Rhythm Guitarist, performs Solo Recitals, as an Accompanist to Singers and other Instrumentalists and contributes creatively to a lot of new and original music projects.He also supplies a vast and varied range of Musical Ensembles for Parties, Drinks Reception and other Social Events.
Eamonn now lives in Dublin, Ireland.